About Mortgagesfullstop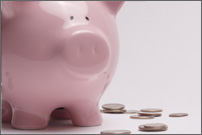 We take pride in offering a flexible first class service to our existing and new clients. This flexibility has come about from our understanding that not everyone can take time off from work to see either their bank or building society when looking for a mortgage especially as there are many lenders. Come the weekend we all want time to relax, maybe catch up with work at home or better still with family and friends over a beer or a glass of wine. This is why we are able to offer meetings at your place of work; during your lunch time, at your home; after work or at our office; during the day or after work, you choose, giving you access to the whole of market from one meeting and one point of contact.

During our meeting or if preferred through the post you will be asked to complete a personal fact find which will provide us with all the information we need such as what is your occupation, what savings do you have, what loans/credit cards do you have, how much you earn and so on. Our job is to review it, explain the different types of mortgage available and then discuss with you what it is you are looking for and what is important to you, such as maybe a fixed interest rate as you want to know for the first few years that your biggest monthly payment is not going to increase or a variable interest rate as you want to be able to overpay.
As you can imagine there are many lenders in the market place not all found on the high street and many more different types of mortgage product with some lenders and products only being available through mortgage brokers with better interest rates for certain types of borrower.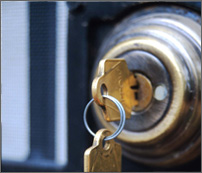 Once the research has been completed a recommendation is made which includes a mortgage illustration.
This is now when the actual mortgage application process starts. A mortgage application consists of two stages;
The first is known as a Decision in Principle or an Agreement in Principle. This is where the lender approached has considered the information submitted to them, credit scored/checked your credit file and either agreed to lend you what you have asked for or not.
You would then receive either a mortgage certificate or a letter confirming acceptance putting you into a position to enable you to look for a property and make an offer, knowing that you have a mortgage approved subject to finding an acceptable property. Once your offer for a property has been accepted the second stage of your mortgage application takes place;
The second stage is referred to as a full application. This when all the personal information is submitted to the lender such as the name and address of your employer, contact details etc. and all supporting paperwork such as payslips, P60s, personal ID, bank statements, evidence of deposit and anything else that the lender may ask for.
Once all the paperwork has been assessed by the lender's underwriter, a valuer is instructed to inspect the property you are looking to buy to see if the price you are paying is a fair price and reflects the property's value taking into account its condition. Also the valuer will check that the property is acceptable security for the lender to lend money against it. If all checks are satisfactory a mortgage offer is issued. This confirms formally that the lender is prepared to lend you the money that you applied for and re-affirms the terms and monthly repayments. At this point your solicitor would start the legal process.

The mortgage application process should be straightforward however as there are several people involved such as selling agent, solicitor, lender and applicants, it is the mortgage broker's duty to keep all involved updated on the progress of the application. This service does not stop once your mortgage has completed. We offer a service where your adviser is available to speak to any reasonable time including out of office hours 7 days a week.

The above I hope gives you an insight into how we do business and handle your application.
Mortgagesfullstop is authorised and regulated by the Financial Conduct Authority. Reg No. 303369